Study the following line graph which gives the number of students who joined and left the school in the beginning of year for six years, from 1996 to 2001.
Initial Strength of school in 1995 = 3000.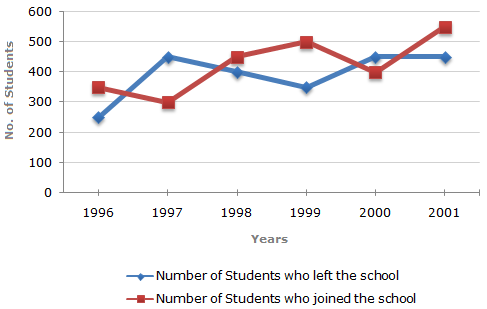 Post your comments here:
Name *:
Email : (optional)
Your comments will be displayed only after manual approval.