The following line graph gives the ratio of the amounts of imports by a company to the amount of exports from that company over the period from 1995 to 2001.
Ratio of Value of Imports to Exports by a Company Over the Years.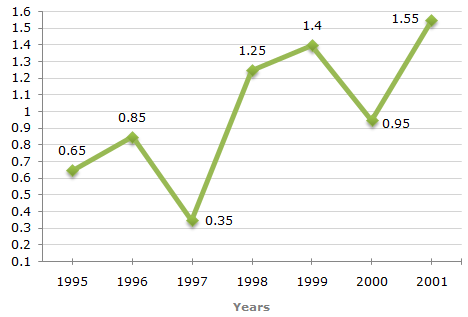 Post your comments here:
Name *:
Email : (optional)
Your comments will be displayed only after manual approval.